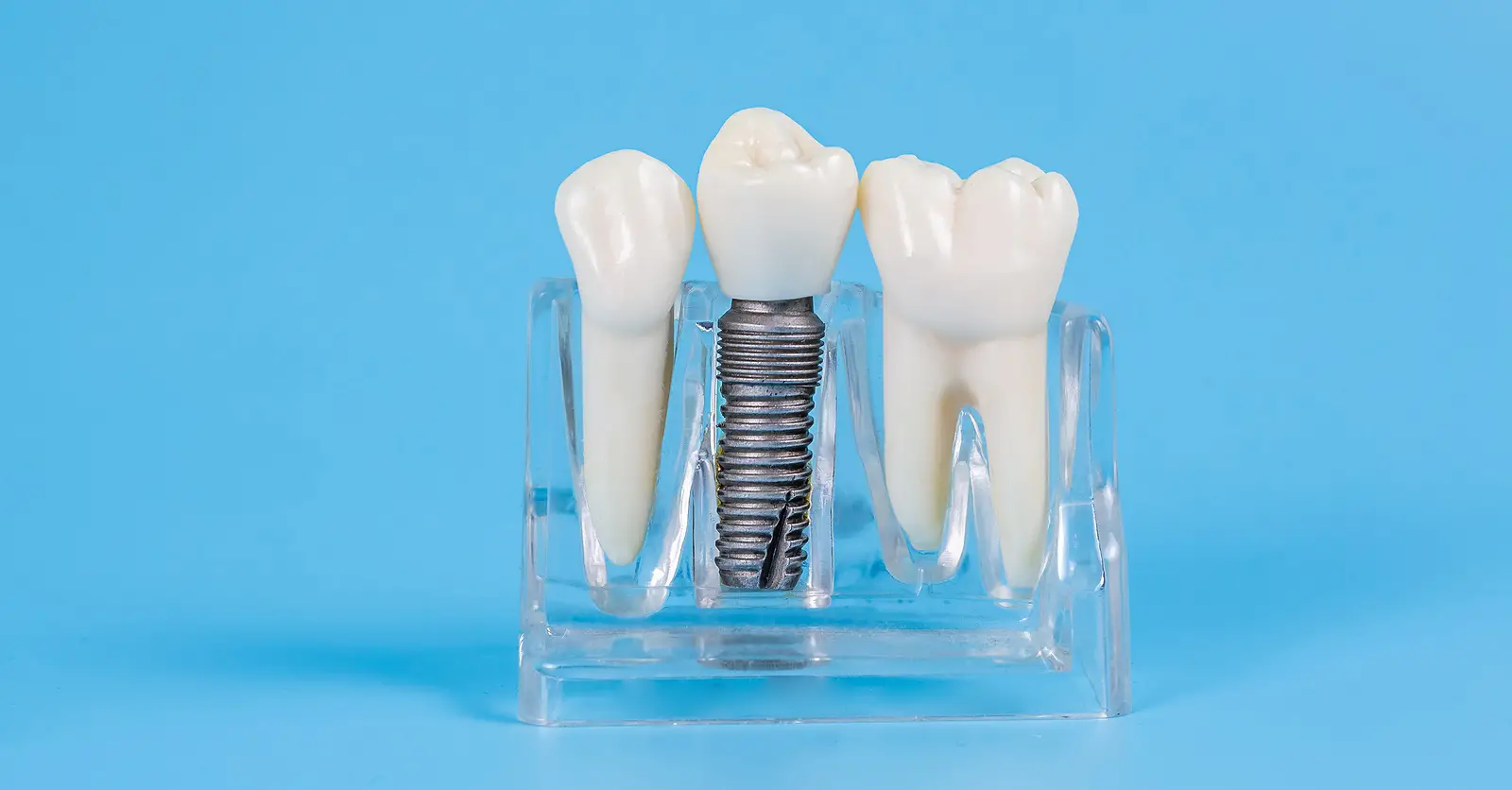 Dental implants are small titanium posts that are placed in the jawbone permanently. The bone will fuse with the posts as it heals, making them incredibly stable and durable. At Caspian Dental Center, dental implants can be used to replace any number of missing teeth. While dental implants are more expensive than dentures, they can last a lifetime with proper care.
What Is the Dental Implant Process?
Dental implants are a great solution for patients who are missing one, several, or all of their teeth. Since dental implants are permanent, they are a great option for replacing missing teeth. The dental implant process typically takes six to eight months to complete and involves three stages.
During the first stage, a titanium implant is surgically placed in the jawbone. We will then need to wait several months for the jawbone to fuse with the implant in a process known as osseointegration. During the second stage, we will place an abutment on the implant. Once the bone around the dental implant has healed, a dental crown will be attached to the abutment.
Benefits of Dental Implants
Improved Appearance
Dental implants appear and feel much like your natural teeth, so you can smile and laugh without worrying about them looking out of place. Keep in mind that when you choose to get dental implants, it's advised to care for them just as you would your natural teeth.
Improved Speech
One of the benefits of dental implants is that they can help patients speak clearly and confidently. The teeth are attached to the jawbone, which helps patients speak more clearly with full dental support.
Improved Comfort
One of the biggest benefits of dental implants is that they improve comfort. This is because implants function like natural teeth, allowing you to eat your favorite foods, speak normally, and smile confidently.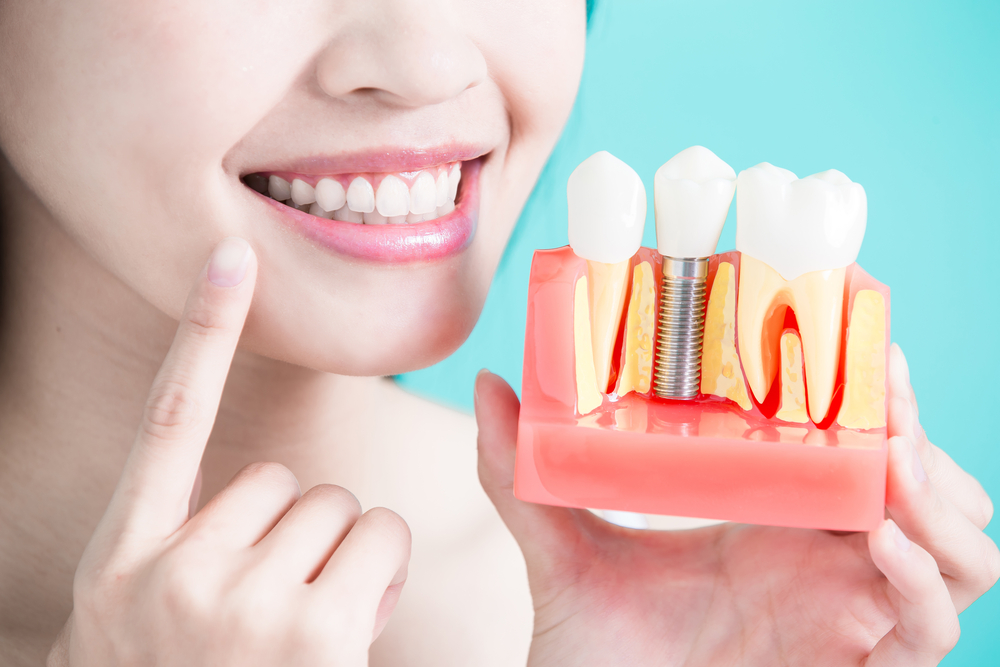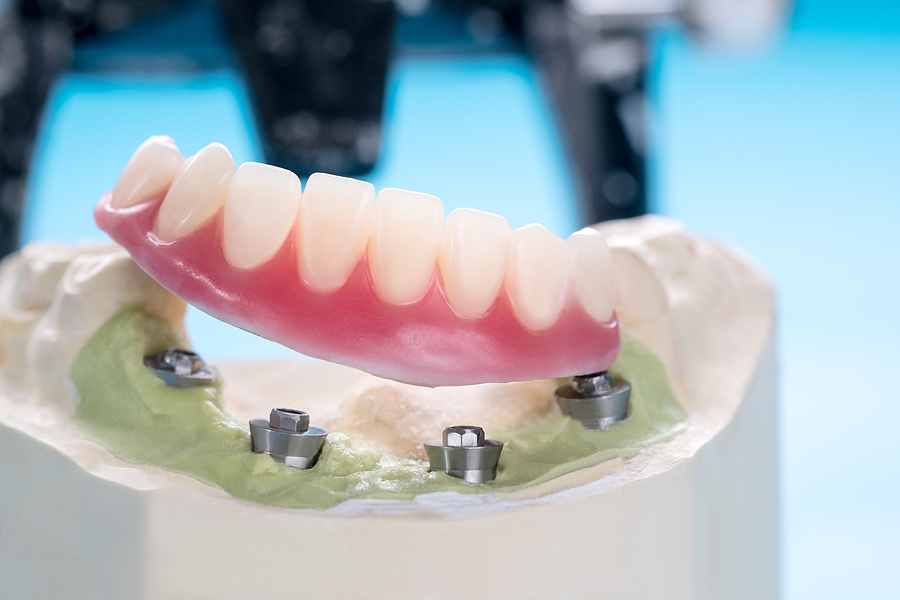 Improved Oral Health
Dental implants help to maintain a healthier smile. When teeth are lost, the jawbone that used to support them deteriorates because it needs stimulation from a tooth root to preserve its strength. In space, the jawbone weakens and changes shape, which changes the appearance of your face. Dental implants mimic the function of a natural tooth root, providing the same stimulation to the jaw, preserving its structure, and preventing the sunken-in appearance common with tooth loss.
Improved Self-Esteem
Dental implants can greatly improve your self-esteem. When you are missing teeth, you may avoid smiling or laughing for fear of what others might think. This can make you appear unfriendly or leave you feeling uncomfortable in social situations. You won't have to worry about your missing teeth affecting your appearance or causing you to avoid social situations.
Improved Quality of Life
Dental implants may improve the quality of life in many ways. For one, they preserve the appearance and function of your smile, making you more acceptable in social settings. Also, they improve your ability to eat and speak, which can impact your daily routines.
To know more about the pros and cons of dental implants, schedule an appointment with Caspian Dental Center at 410 Park Grove Dr., Katy, TX 77450 or call (832) 321-4901.